Solutions for Real Estate
---
Real estate portals and brokers benefit from our many years of mapping experience and the possibility to enrich the location of a property with additional data.
Show cases
The following applications can be realized in the real estate industry with our technology. Due to the flexibility of our technology and the free combination of our APIs, individual requirements and needs can be realized.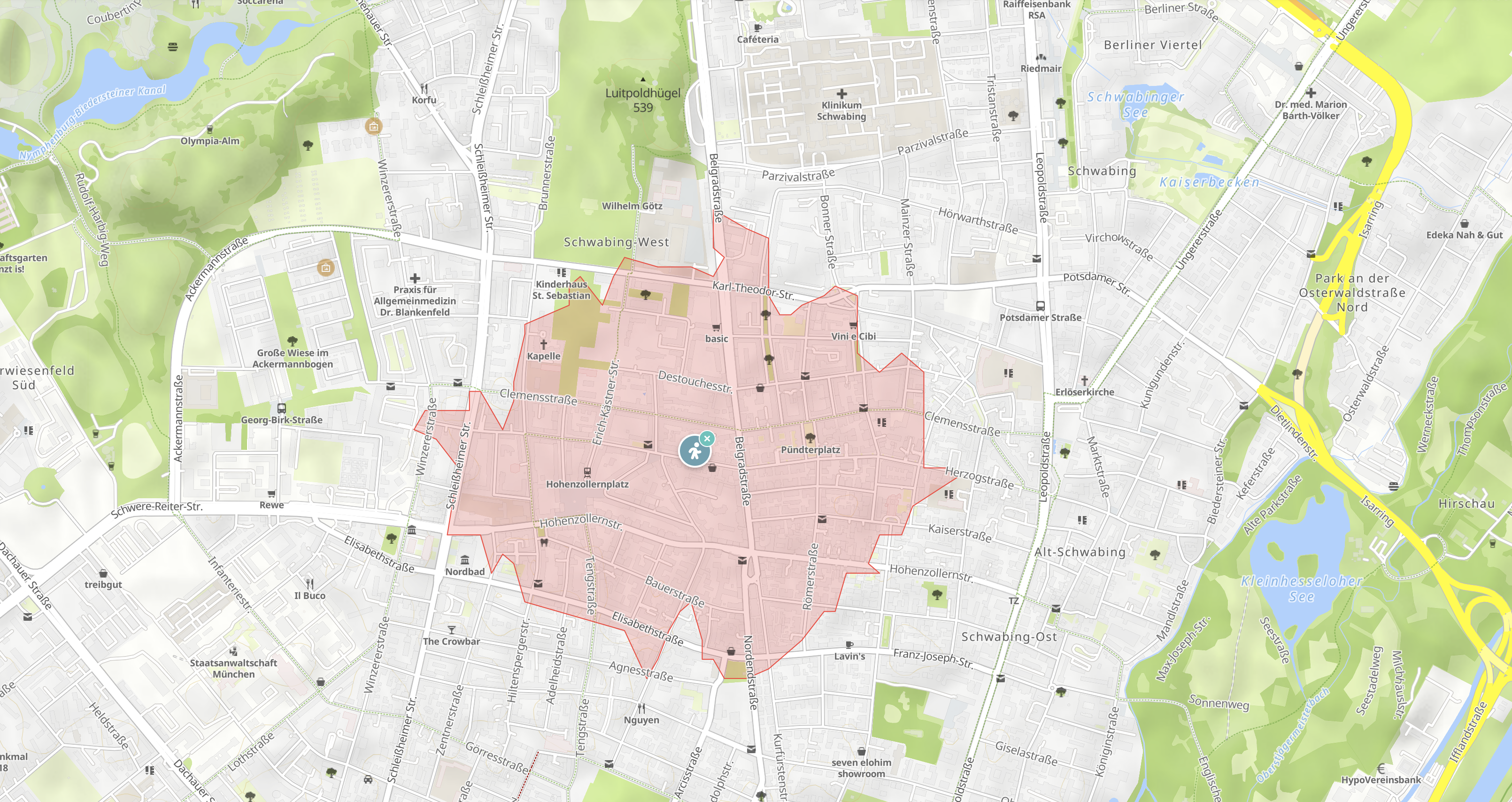 Location map
Location is one of the most important criteria for a property and with Maptoolkit you can show the location of an object either precisely or also approximately. In connection with the Isochrone API, the question "What is reachable in x minutes from the apartment?" can be answered additionally.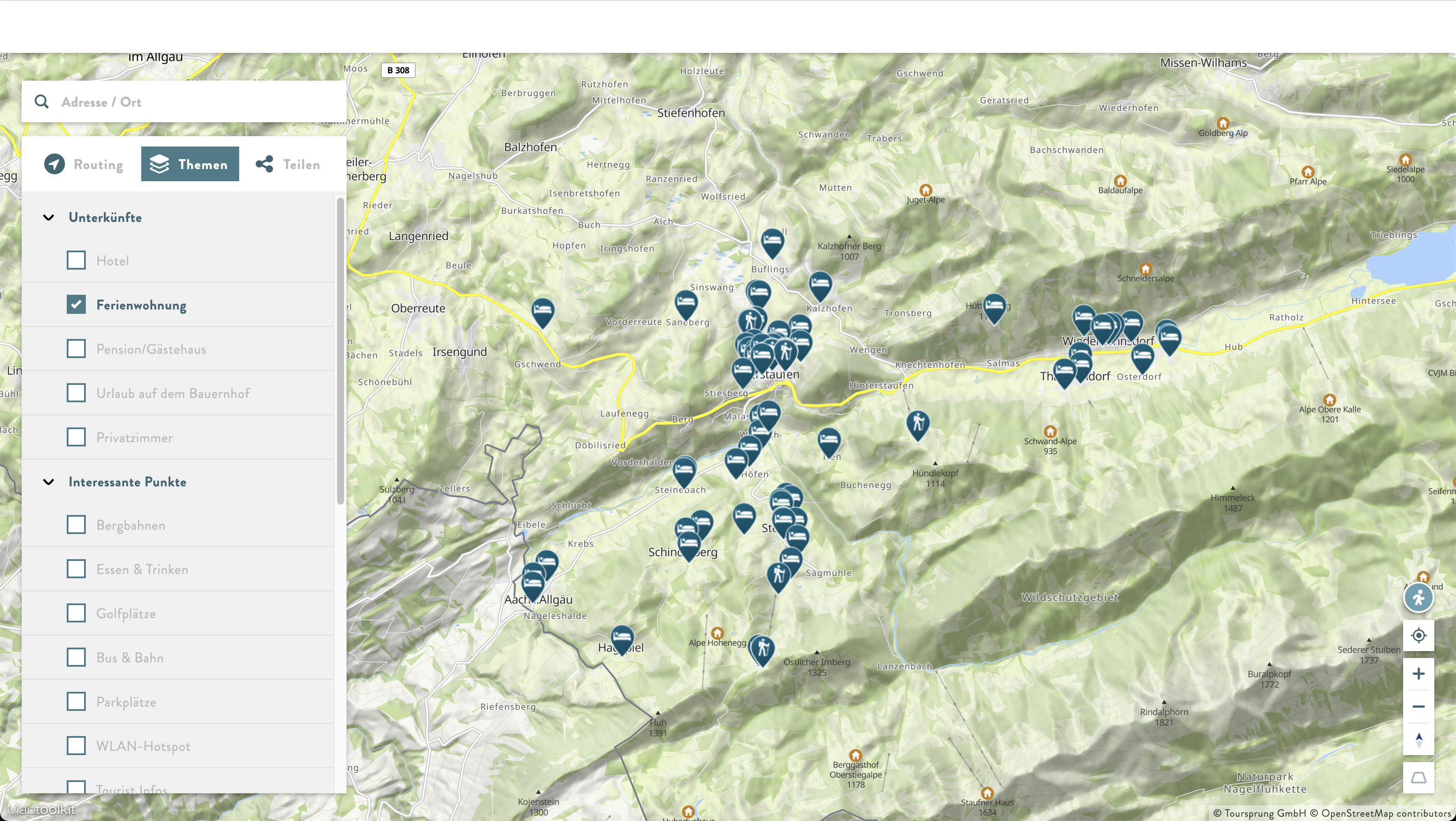 Overview map
Show an overview of available properties on an interactive map, with filters and other infrastructure such as supermarkets, daycare centers, schools, etc.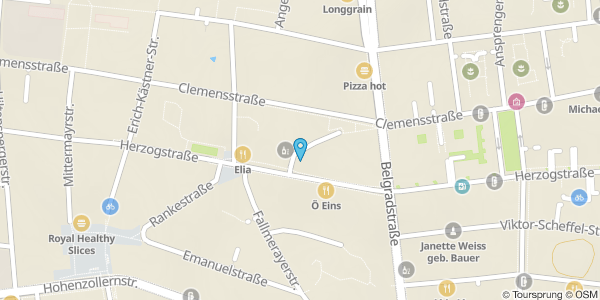 Static map
The location of a property can also be output as a static map for fast loading times or to be able to display the location in the images of the property.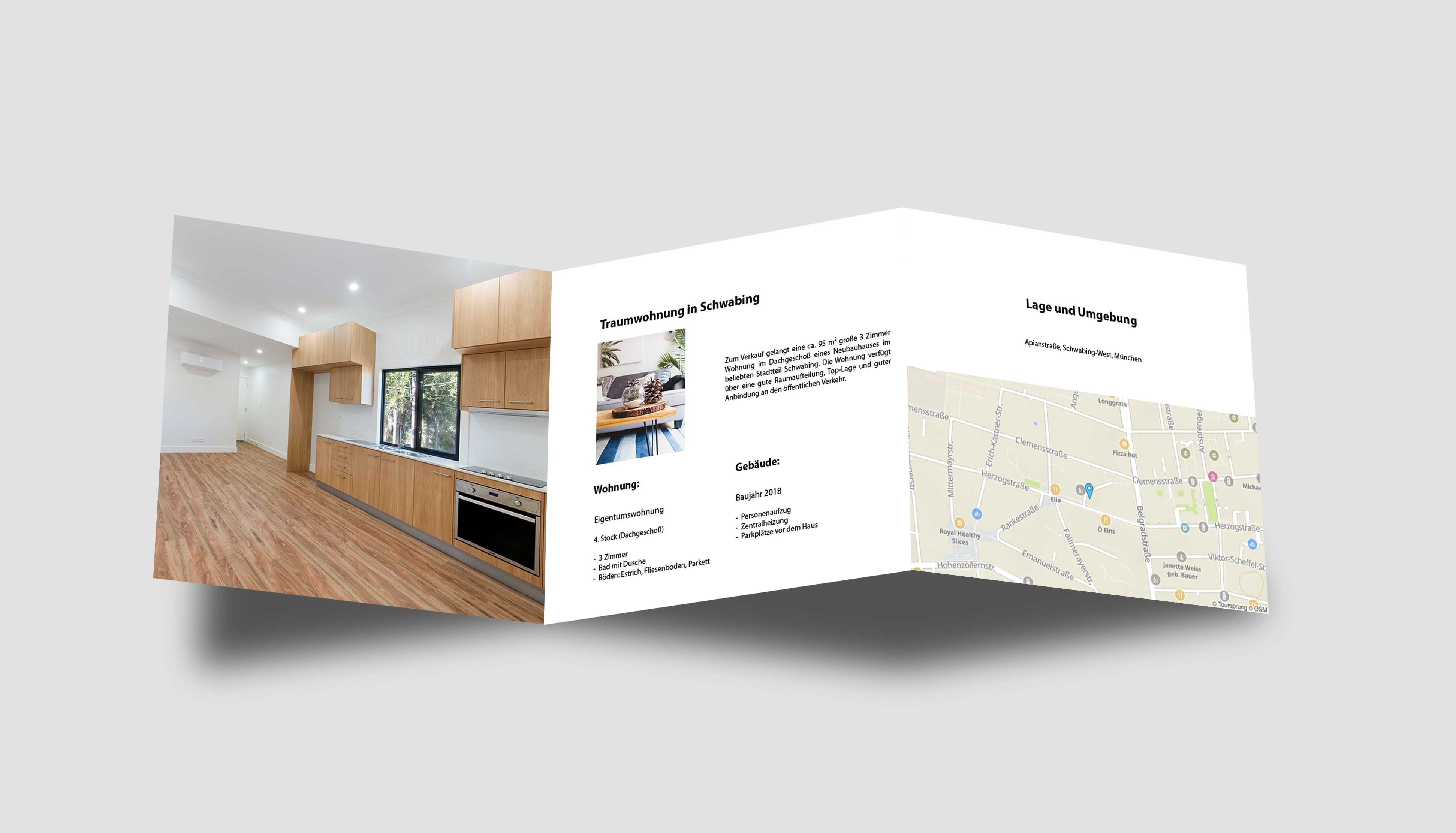 Printable maps
Use our Printmaps.net service for your printed exposés and benefit from high-quality printable maps.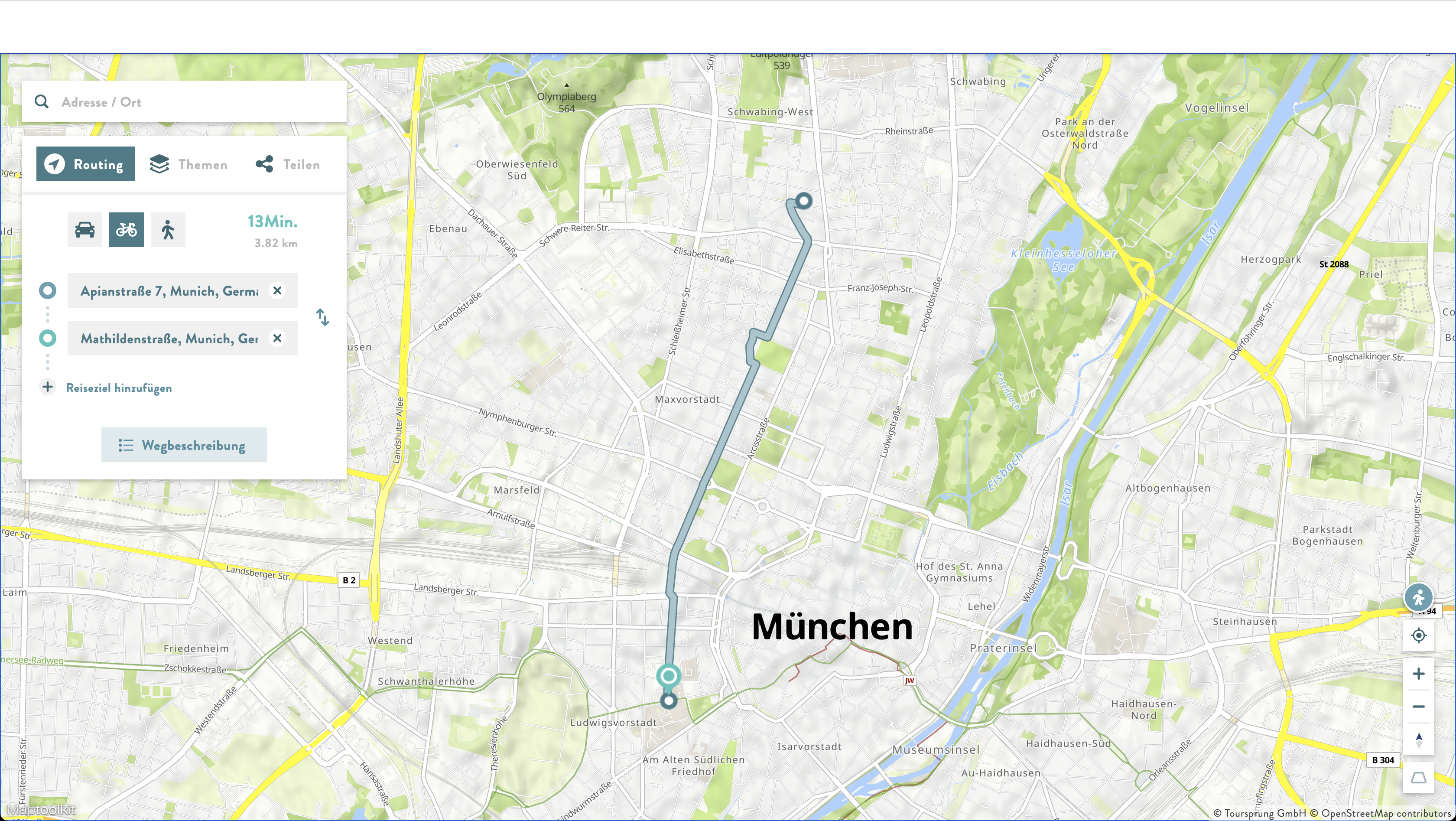 Route planner
Let prospective customers calculate the route to work or school right away and thus improve the platform's service.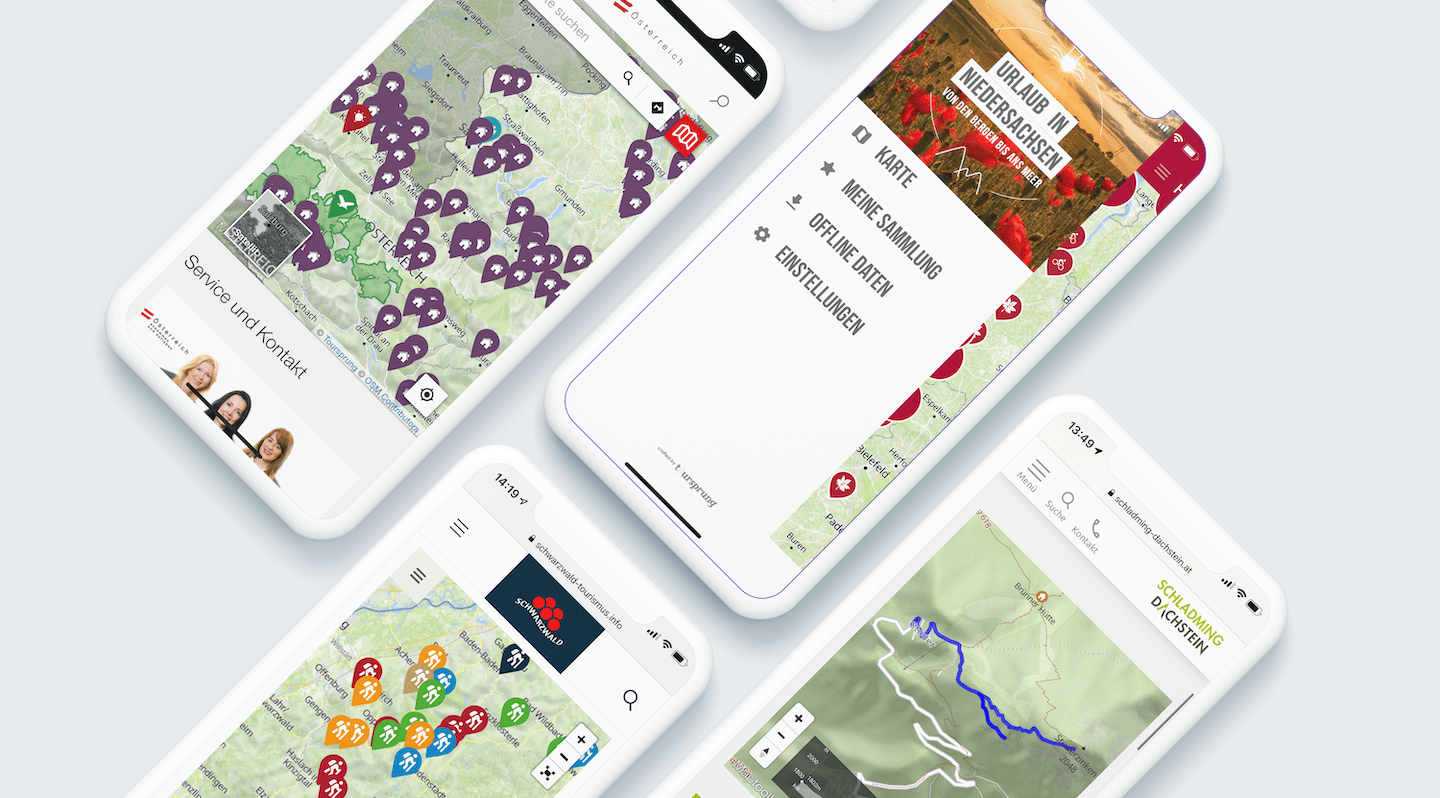 Mobile
Of course, our maps also work in a mobile website or app.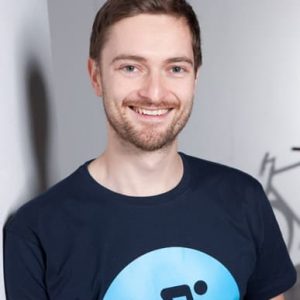 My name is Peter Höflehner and I will be your project- and key account manager.