Maptoolkit APIs are prepared for mobile apps and provided in a optimized format to be used in apps.
To get started a demo application and documented APIs are provided. This enables you to create cutting edge apps, which make use of our map technology
For efficiency and great user experience our cartography is provided as vector data. Vector maps have several advantages over raster maps as the possibility of rotating and tilting the map.
Our cartography and APIs are prepared to be used in the leading open-source MapLibre GL SDK for native iOS und Android apps.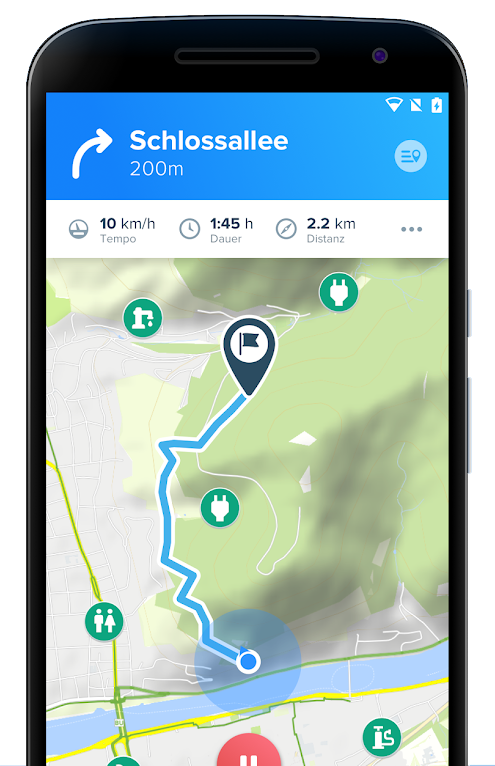 POIs
Show the position of your facilities and locations in an interactive map.
Tours
Show your routes and tracks.
Routing
Allow users to route from A to B in your app - also offline.
Offline
In mobile apps offline usage is often very important. Maptoolkit is prepared to create download packages or on-demand downloads for offline maps and even routing.
Integration with other APIs
All Maptoolkit APIs integrate well into any use case conceivable. Here's a schematic overview of the architecture: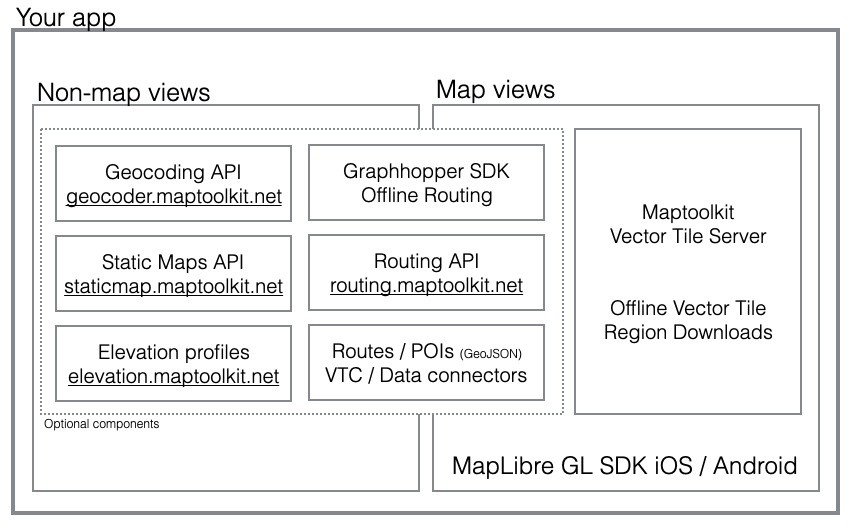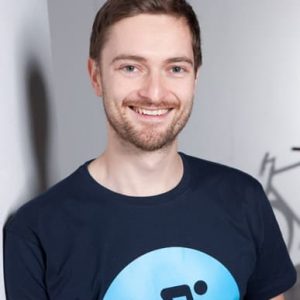 My name is Peter Höflehner and I will be your project- and key account manager.