Vector and raster tiles
Beautiful maps, optimized for tourism and outdoor
Worldwide & 
updated weekly
---
Maptoolkit maps are among the most beautiful, complete and useful digital maps on the the market. We have been continuously optimizing our cartographic schema since 2013. 
Weekly data updates from OpenStreetMap
Worldwide coverage
High-resolution hillshading, 3D terrain and contour lines
Optimized for tourism and outdoor sports
Vector tiles, raster tiles and static maps
Fully customizable map styles, add your own geo data
Printable maps with layers, for Adobe Illustrator and Photoshop
Maptoolkit comes with several professionally and well-designed map stiles for many use cases. If you want to create a custom style to match your corporate design or with special requests, this is also possible with our style editor. All those map styles (incl. your custom) are also available in the Static Maps API.
Advanced feature: It is also possible to include your own data in your map style.
Maptoolkit maps are based on OpenStreetMap data, combined with addition data from different sources especially elevation data to visualize hillshading and contours.
Also maps from other sources are possible if needed. An example is Satellite imagery from your regional surveyor's office or other sources (e.g. also Google Maps).
Maptoolkit also includes overlays to highlight special data such as protected areas, bike and hiking network or skiing infrastructure.
Maptoolkit is not only ready for flat (2D) maps, but also for 3D. This needs no additional plugins or annoying preloading - just press the 3D button or tilt the map and see mountains or buildings.
This includes all map styles and overlays.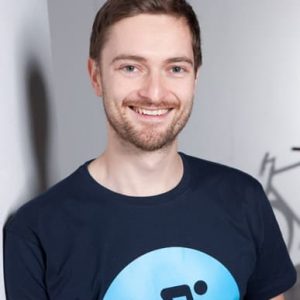 My name is Peter Höflehner and I will be your project- and key account manager.