The Maptoolkit Enhancement APIs help to enhance routes and routing results. They are a smart combination of our APIs, used to fulfil specific customer requirements. (They constitute a unique offering you'll hardly find elsewhere on the market.)
The Enhancement APIs are available via request based pricing on the RapidAPI marketplace, as well as a part of Maptoolkit Enterprise. Details see Maptoolkit Pricing.
With the Route Enhancement API you can input a route/track (GPX or GeoJSON) and will immediately get an elevation profile, some metadata (vertical climb and descent, distance, highest point, calculated walking and cycle times, surface quality) as well as Way Instructions, to be used in cuesheets or as audio instructions.

Example: See a GPS tracked route enhanced with an elevation profile (including surfaces) and navigation instructions.
2. Routing Enhancement API
Want to get a routing result but force the routing onto a predefined route, like a touristic cycleway? The Routing Enhancement API for the rescue. You input the API with a addresses (like you would do with a normal Routing API) plus a specific route (GPX or GeoJSON). The Enhancement API doesn't necessarily force the result to use the entire route but a smart, short way to and from a segment of it, just as humans would do.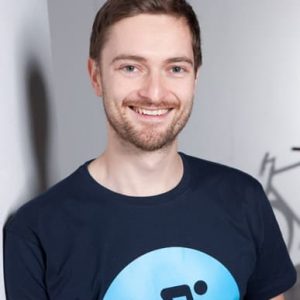 My name is Peter Höflehner and I will be your project- and key account manager.